Voted year after year as one of the best beaches in the world, Whitehaven beach located amongst the Whitsunday Islands in the Great Barrier Reef Marine Park is a must see and do when you charter.
CYA Favourite things about Whitehaven Beach
The 99% Silica sand means it never heats up – no running across the beach to cool your feet off! Not to mention it's great for cleaning jewellery & exfoliating the skin!
Hill Inlet Lookout – Looking out over the "swirling sands" the easy 15 minute walk up there is worth every minute for it's bucket list-worthy views… just don't forget your camera!
It's crystal clear waters and gentle waves. Let the sea lull you into relaxation as you float in the warm tropical water… No need to pretend your in island paradise, you've found it at Whitehaven beach!
Having the beach all to your self once the day trippers have left – one of the many advantages of chartering your own boat and going at your own pace!
Seeing Sting Rays and small (harmless!) Reef Sharks dart around your feet In the shallows of the inlet
How to get to Whitehaven Beach
Located on the Eastern side of Whitsunday Island, the journey from Abell Point Marina is approximately 4 – 5 Hours or 2 – 3 Hours from Hamilton Island.
The safest and most protected section to anchor overnight is the South end of the beach, adjacent Chalkies Beach or around the north end at Tongue Bay. Your briefer and our radio operators will be able to advise best anchoring locations based on current weather conditions & tides.
Bucket List: This is definitely a location not to be missed during your Whitsunday sailing holiday!
Anchorage Details
(Whitehaven Beach Southern End)
| | |
| --- | --- |
| Description | Take care in the Solway passage if entering from the south. Also note the charter yacht exclusion area around French Shoal, |
| Website link | – |
| Shelter In | East to North-West (can be very rolly) |
| Moorings | No |
| Snorkelling | No |
| Diving | No |
| Fishing | No (Green Zone) Conservation Park |
| Things of Interest | Incredible expanse of white silica sand to explore. Walks: The Solway circuit is a 1.2km loop track that leads you through coastal forest, grass trees, ferns and offers spectacular views over the Solway passage and islands beyond. A sidewalk from the loop leads off to Chance Bay, a 3.6km walk from Whitehaven Beach |
Gallery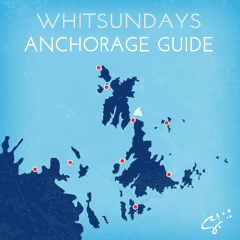 View more places to stay in our
Whitsunday island guide
Note:The information in this anchorage guide is not be be used as a substitute for current navigation charts and information. While we try to keep this information up-to-date and correct, Charter Yachts Australia accepts no responsibility for any errors or omissions.