Whitehaven beach is 7km of "white" silica sand located in the Whitsunday Islands National Park. Hill Inlet is located at one end of the beach, and a lookout at Tongue point across the water affords a spectacular view of the surrounding area. The normally calm and shallow waters are a great place for a family paddle, or take a picnic and explore the beach.
How to get to Whitehaven Beach
Whitehaven beach is located on Whitsunday Island and only accessible by boat or sea plane. From your own private charter yacht you can enjoy it all after the day trippers have gone home for the day.
You can anchor at the southern end of the beach if you want to stay over night. There are also several other anchorages and mooring locations in the area including Chalkies beach and Tongue bay
Bucket List: This is definitely a location not to be missed during your Whitsunday sailing holiday!

Anchorage Details
(Whitehaven Beach Southern End)
| | |
| --- | --- |
| Description | Take care in the Solway passage if entering from the south. Also note the charter yacht exclusion area around French Shoal, |
| Website link | – |
| Shelter In | East to North-West (can be very rolly) |
| Moorings | No |
| Snorkelling | No |
| Diving | No |
| Fishing | No (Green Zone) Conservation Park |
| Things of Interest | Incredible expanse of white silica sand to explore. Walks: The Solway circuit is a 1.2km loop track that leads you through coastal forest, grass trees, ferns and offers spectacular views over the Solway passage and islands beyond. A sidewalk from the loop leads off to Chance Bay, a 3.6km walk from Whitehaven Beach |
Gallery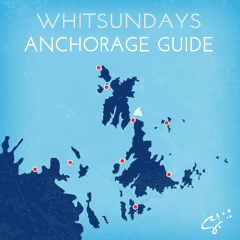 View more places to stay in our
Whitsunday island guide
Note:The information in this anchorage guide is not be be used as a substitute for current navigation charts and information. While we try to keep this information up-to-date and correct, Charter Yachts Australia accepts no responsibility for any errors or omissions.